About
Razor Sharp Consulting is a Calgary based full-service custom software development agency that specializes in providing unique, high-quality solutions to businesses big and small. Our team of expert developers works closely with clients to truly understand their needs and deliver custom software solutions that meet their unique specifications.
With a focus on innovation and cutting-edge technology, we pride ourselves on delivering scalable and secure software that can grow with your business. From web applications to mobile applications and everything in between, Razor Sharp Consulting has the expertise and experience you need to bring your software ideas to life.
We're committed to helping businesses in Calgary and beyond succeed, and that's why we never outsource any part of your project offshore. When you choose Razor Sharp Consulting, you're choosing a partner who is invested in your success and the success of the local economy.
Our Services
Contact Us
Governance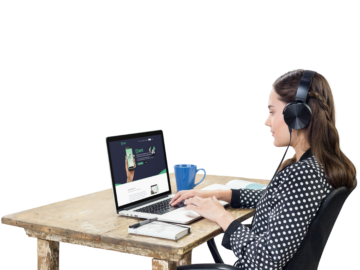 Our Leadership
Meet the Visionaries Behind Razor Sharp Consulting: Our Exceptional Leadership Team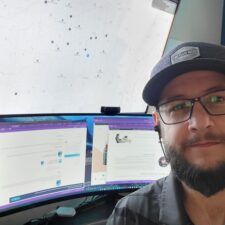 Mike Cottingham
Daddy. Entrepreneur. Leader. Web Developer. UX Designer. Computer Scientist. Hacker.
Mike Cottingham is a dynamic leader, entrepreneur, and technology expert with over 15 years of experience in the industry. He is a versatile web developer and UX designer, and is well-versed in a variety of technology stacks including ReactJS, AngularJS, NodeJS, and Asp.Net Core. He has a strong background in computer science and is a self-described "technological factotum".
Mike has a diverse background, having worked on projects in telecommunications, healthcare, oil and gas, and mining. This experience has given him the ability to quickly understand client requirements and turn them into effective software solutions. He is passionate about staying up-to-date with the latest technologies and has experience with modern testing frameworks such as Jasmine and Jest.
Mike is also well-versed in cloud platforms such as AWS and Azure, and has experience with mLab, Blob Storage, and other cloud-based technologies. His specialties include leadership, team implementation, enterprise execution, web development, API design/implementation, REST JSON web services, UX/UI design/implementation and his skills includes JavaScript, C#, NodeJS, Java, Node, AWS, Azure, mLab, Blob Storage, Unit Testing, Jasmine, Jest, Typescript, ReactJS, AngularJS, ASP.Net Core, SaaS, SASS, LESS, HTML5, CSS3, Bootstrap.
Our Approach -
At Razor Sharp Consulting, our approach to delivering software solutions is to assemble a team of developers with the right mix of skills and expertise to meet the unique needs of each project. We maintain a bench of approximately 25 developers who have a wide range of experience and specialties. This allows us to assemble a team that is tailored to your specific project needs.
We believe that having a diverse team of developers with a wide range of skills and experience is key to delivering innovative, scalable, maintainable, and reliable solutions to our clients. Our developers are proficient in the latest technologies, such as React, React-Native, Serverless, and Cloud Technologies, and have experience with modern testing frameworks such as Jasmine and Jest. They are also well-versed in cloud platforms such as AWS and Google Cloud Platform.
Our approach ensures that we have the right team in place to deliver the best possible solution for your project. We are committed to delivering high-quality, cost-effective solutions to our clients and our bench of experienced developers is a key element of our success. Our team is dedicated to staying current with the latest technologies and industry trends, so you can be confident that we will deliver a solution that meets your business goals.
Great Communication
Our goal is to reply to all customer communication within 24 – 48 hours.
Warranty Support
With every new app and website we build, we offer a warranty. We will spell out in the terms of our agreement just how long your warranty is.
24/7 Availability
Our customer support team is available anytime to help you. Sometimes emergencies happen, but we are always available to help.
No Off-Shore Outsourcing!
All of our employees are native English speakers living in North America.
Partnering with Education to Meet Industry Needs: Fostering the Next Generation of Talent
At Razor Sharp Consulting, we understand the importance of investing in the next generation of talent. That's why we have formed partnerships with local educational institutions to provide hands-on experience and real-world learning opportunities for students. Our partnerships are focused on bridging the gap between education and industry by providing students with valuable on-the-job training, and allowing them to see first-hand how the skills they are learning in the classroom can be applied to real-world projects.
Closing the Gap Between Education and Industry: Providing Valuable Feedback to Curriculum Development
We take our role as a partner to the educational institutions seriously and are dedicated to providing valuable feedback to their administration regarding curriculum changes based on market demands. Our experienced team of professionals offers insight and recommendations to help ensure that the next generation of talent is equipped with the skills they need to succeed in the ever-changing technology landscape. By collaborating with educational institutions to meet the demands of industry, we are working to foster a thriving local talent pool and help position Alberta as a leader in technology.
Our Services
Schedule an Interview
View Openings
News & Awards
See the latest news and awards we've earned
We have been recognized as one of the top mobile application development companies for 2023 by DesignRush.
We are very happy to announce that we are among the most-reviewed web design companies in Calgary, Canada according to The Manifest.
Razor Sharp Consulting has been named one of the top Canadian agencies in the Development space by Clutch.
Join Our Mission to Empower Your Business with Cutting-Edge Technology
Ready to take your business to the next level with cutting-edge software solutions and innovative website designs? Look no further than Razor Sharp Consulting. Our team of experienced developers and designers are dedicated to exceeding your expectations and delivering outstanding results. Don't wait, contact us today to learn more about how we can support your business.